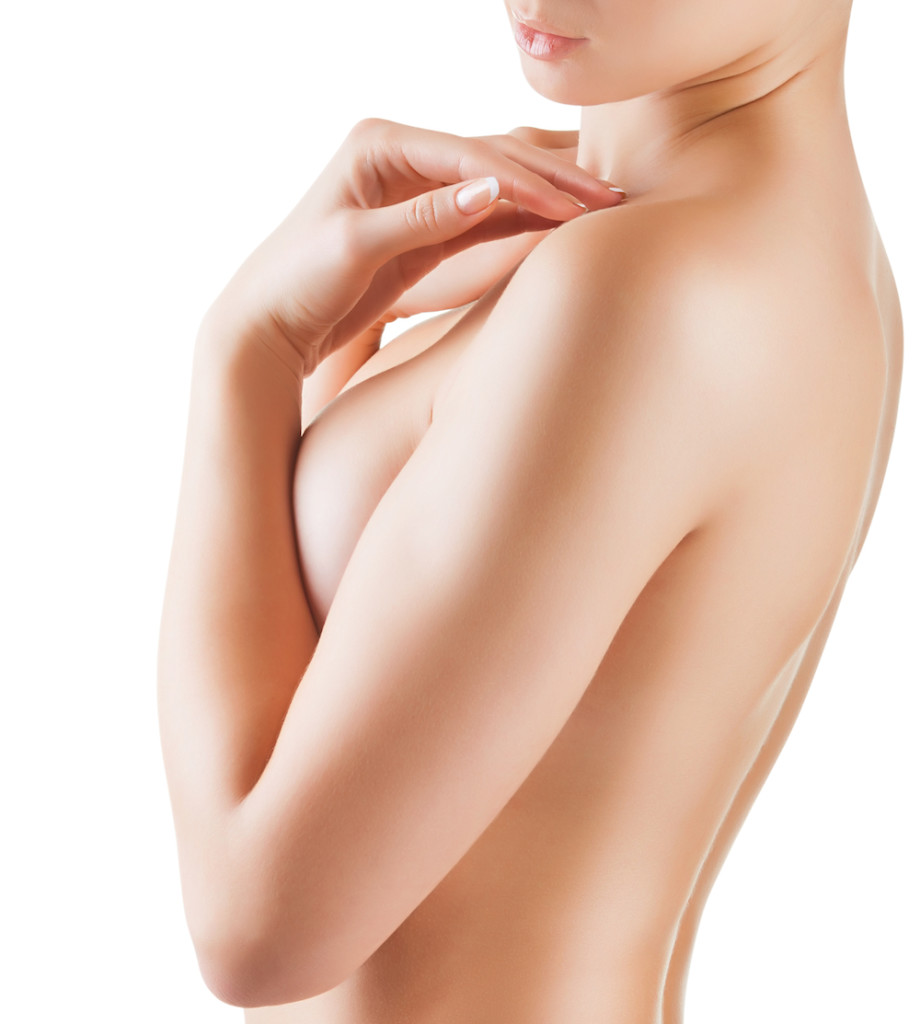 The decision to undergo cosmetic surgery—whether intended to effect subtle rejuvenation or create drastically stunning alterations to your appearance—is intensely personal and for many people, requires a great deal of time, energy, forethought, and even soul searching.  How disappointing, then, when your surgery does not bring about the changes you were hoping for, or even worse, undermines your appearance instead of enhancing it.  Whether your original surgery simply did not meet your aesthetic goals, resulted in unintended changes to your appearance, or developed unanticipated and unsightly complications, revision cosmetic surgery can correct the results of a prior surgery and achieve the beautiful, natural-looking results that you wanted all along.
Dr. James Black and Dr. Michael Arnstein are caring, experienced cosmetic and reconstructive surgeons who understand all too well the devastating impact that dissatisfaction with a prior cosmetic surgery can have on your appearance and your self-confidence.  In their private surgical practice in Torrance, CA, their goal is to work closely with you to understand your concerns and your goals so they can help you develop a successful surgical plan that will, finally, achieve those goals.  Together, these talented surgeons have both the years of experience and the extensive surgical skill required to develop a surgical plan that takes into account changes made by the prior surgery, the accumulation of scar tissue, and your anatomy in order to achieve naturally-beautiful, fully successful results.  
Cosmetic Surgery Options
In general, the most common forms of revision surgery include:
Breast Augmentation Revision
Patients seeking breast augmentation revision often do so because they feel the original implants were not big enough, although some patients do seek revision surgery to select smaller, more natural-looking implants later in life as their aesthetic tastes change.  However, breast augmentation revision is also commonly required to correct complications such as:
Capsular contracture

: a common complication in which the capsule surrounding the implant becomes hard, thick, and/or misaligned, tightening and constricting the implant and causing the breasts to become tender and painful, appear too firm and round, or shift from their original position.  Revision involves adjusting the capsule to relieve pressure and/or adjust its position, or remove it entirely.   

Implant rippling/ridges/wrinkles

: Visible wrinkles and rippling through the breast tissue can occur if there is not enough natural breast tissue around the implant or when implants are placed above the pectoral muscle.  Revision involves altering the placement of the implant, changing the type of implant (usually from saline to silicone), and/or adding a layer of artificial tissue to line the implant pocket.

Implant placement issues

: Aesthetic issues such as "double-bubble deformity" can occur when implants are incorrectly placed above or below the pectoral muscle.  These problematic issues can be resolved by altering the placement of the implant.
Rhinoplasty Revision
Due to the prominent position of the nose in the center of the face, as well as its functional importance, rhinoplasty is an extremely complicated procedure that can easily result in unsatisfactory results.  Most individuals seek revision rhinoplasty because:
The new nose is poorly shaped or misaligned

The new nose is disproportionate and disrupts facial symmetry and balance

The new nose has become distorted due to the build-up of scar tissue

The new nose has caused unexpected breathing problems
Revision rhinoplasty is especially complicated because it must account for structural changes to the original nose, especially in cases where excessive amounts of cartilage and/or bone were removed or reshaped.  Revision may involve an autologous cartilage graft, where cartilage from the patient's own body (usually the rib) is used to re-build nasal structures.  Other techniques involve external valve reconstruction to help the cartilage stay open, and maxillary re-contouring, which remodels the boney structures of the nose to enable better breathing.  
Eyelid Lift Revision
Blepharoplasty (or eyelid lift surgery) involves precise alterations to the musculature, tissues, and skin of the eyelids to effect dramatic facial rejuvenation.  Unfortunately, the tissues of the eyes are extremely delicate and fragile, and even small alterations can have enormous unintended consequences on your overall appearance.  Revision blepharoplasty is usually required when the original surgery did not fully address the original aesthetic concern or created new aesthetic problems.  Revision usually involves creating a new surgical plan that correctly addresses the problematic areas to achieve youthful, naturally-beautiful results.
Contact Dr. Black & Dr. Arnstein
Dr. James Black and Dr. Michael Arnstein have combined their extensive experience and skills in the fields of cosmetic and reconstructive surgery into a practice that encompasses the highest standards of patient care.  Their cutting-edge surgical facility includes state-of-the-art workstations and incorporates the latest and most effective techniques in the industry.  Dr. Black, Dr. Arnstein, and their highly trained team are committed to offering unparalleled cosmetic and reconstructive services with only the highest level of professionalism and regard for safe, effectual aesthetic results.  The best plastic surgery procedures and non-surgical rejuvenation treatments with Dr. Black and Dr. Arnstein in Torrance, CA will leave you looking, and feeling, confident and radiant with supremely natural results!
If you are dissatisfied with the results of a prior cosmetic surgery, and are interested in achieving a successful revision surgery with Drs. Black and Arnstein, please contact us at 310-530-4200 to schedule your initial consultation.  We look forward to hearing from you today!