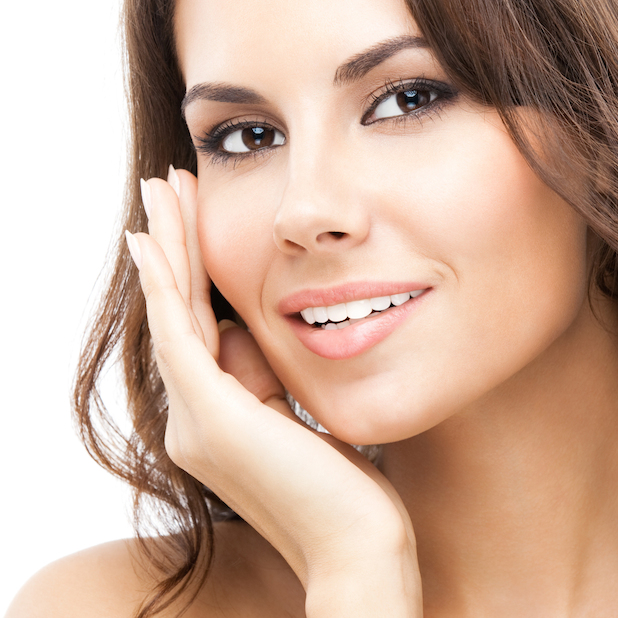 There are many benefits to facelifts, or rhytidectomy, no matter your age or skin type. A facelift is a surgical procedure that will reduce visible signs of aging and provide a more youthful appearance in numerous areas of the face and neck. While advancements in non-surgical rejuvenation treatments can offer limited, temporary respite from the most obvious signs of aging, a surgical facelift remains the most powerful, most effective anti-aging option available today.  Moreover, significant advancements in surgical techniques now enable skilled surgeons to avoid a tight, pulled-back, or "wind-swept" appearance, ensuring instead results that are subtle yet naturally-gorgeous.
Depending on the age, skin condition, and aspirations of the individual patient, either a "full" facelift, a "mini" facelift, or a forehead lift may be recommended. Following a consultation with either Board Certified surgeon Dr. James Black or the highly skilled and experienced Dr. Michael Arnstein at their comfortable offices in Torrance, California, each patient comes away with the knowledge they need to determine a program of treatment that is safe, comfortable, and will achieve the facial appearance that they desire. These skilled reconstructive plastic surgeons will use their ample experience to develop a treatment plan designed to leave you looking and feeling younger.
Whichever option you choose, you can expect your facelift to:
Reduce visible signs of aging

Restore definition to problem areas

Tighten and rejuvenate the appearance of sagging skin

Increase your self-confidence and make you look and feel your best
Dr Black incorporates Face Lift techniques from the entire spectrum of facial rejuvenation surgery.  From limited dissection "lunch hour" lifts with local anesthesia to complex multiplane techniques utilizing combination surgical approaches, and multimodality instrumentation(Suction lipectomy, endoscopic surgery, platysmaplasty, fat grafting).
Each patient and surgery is customized with the technique which best addresses their individual requirements, and all surgical planning and the procedure itself is performed personally by Dr. Black.
Traditional Facelift
A traditional, or "full" facelift is an excellent treatment option for patients who present with significant sagging and loss of skin elasticity in the face and neck. An incision will be made, typically near the hairline or temples, which continues along the line of the scalp, ending below the ear. Fat deposits within the facial structure may be re-shaped, or distributed from other areas in order to give the facial features a fuller, younger appearance, reducing the effects of sagging or wrinkles. If necessary, additional incisions may be made along the neckline in order to contour and tighten the appearance of jowls, neck folds, or unwanted fatty deposits under the chin.
Mini Facelift
The "mini" facelift is often the preferred treatment for younger patients who present with a minimum of excess skin around the face, jawline, and neck. A minimally invasive technique, the mini facelift presents many advantages for patients in terms of reduced downtime and increased speed of recovery. The procedure involves two or three small incisions through which fat is removed and/or redistributed and the skin is lifted and tightened. Recovery time is minimal, and the procedure can delay the effects of future aging.
Forehead Lift
For patients who present with significant drooping of the brow line, often known as "worry lines", a forehead lift, or browplasty, may be the recommended treatment option. A forehead lift can significantly improve the patient's facial appearance, reducing wrinkles and sagging tissue that may cause an anxious, stern, or tired aspect. A forehead lift is often accompanied by an eyelid lift, which lifts and restores a youthful appearance to the eye area. These two procedures can be particularly impactful in improving a person's facial appearance—often changing a tired, grumpy aspect back into one of youthful vigor and optimism.
Contact Dr. Black & Dr. Arnstein
Dr. James Black and Dr. Michael Arnstein have combined their extensive experience and skills in the fields of cosmetic and reconstructive surgery into a practice that encompasses the highest standards of patient care.  Their cutting-edge surgical facility includes state-of-the-art workstations and incorporates the latest and most effective techniques in the industry.  Dr. Black, Dr. Arnstein, and their highly trained team are committed to offering unparalleled cosmetic and reconstructive services with only the highest level of professionalism and regard for safe, effectual aesthetic results.  The best plastic surgery procedures and non-surgical rejuvenation treatments with Dr. Black and Dr. Arnstein in Torrance, CA will leave you looking, and feeling, confident and radiant with supremely natural results!
If you would like to learn more about our range of facelift procedures, please contact us at 310-530-4200 to schedule your initial consultation.  We look forward to hearing from you today!