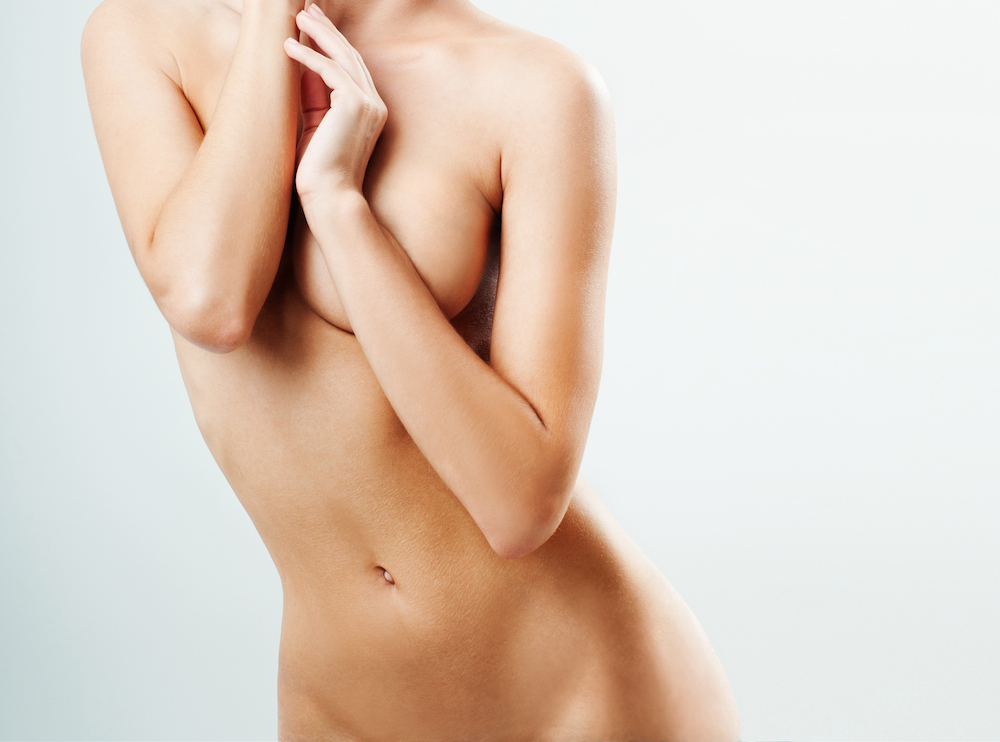 Becoming a Mom is often the most special and most beautiful time in a woman's life, but unfortunately, there are some downsides.  No, not the dirty diapers or the sleepless nights, but the dramatic and often unanticipated toll that pregnancy, childbirth, and breastfeeding can take on a woman's body.  And unfortunately, for most women, the body does not simply snap back into its pre-pregnancy form, no matter how much you adhere to a healthy diet and no matter how often you get back to the gym.  Sagging, stretched out skin on the abdomen, breasts that have lost their perky, youthful shape, and the accumulation of stubborn fat around your waist and thighs: these and other aesthetic changes can undermine both your appearance and your self-confidence at what should be the happiest time of life.   
A Mommy Makeover involves one or more advanced surgical techniques designed to reverse the damage done to the body by pregnancy, childbirth, and breastfeeding in order to restore, and even possibly enhance, your naturally-beautiful, pre-pregnancy figure.  Board Certified plastic surgeon Dr. James Black and reconstructive and cosmetic surgeon Dr. Michael Arnstein are both skilled, experienced, and caring surgeons who seek to offer cutting-edge surgical techniques coupled with a warm and compassionate bedside manner.  At their private surgical practice in Torrance, California, they will take the time to listen to your goals and get to know you, so they can design a customized Mommy Makeover that will repair and revitalize your beautiful, sexy physique!
A Mommy Makeover with Dr. Black or Dr. Arnstein can include a one or more of the following breast and body contouring procedures:
Breast lift

: lifts and repositions loose, sagging breast tissues and improves nipple placement (if necessary) in order to create a youthful, perky breast profile;

Breast augmentation (with or without a breast lift)

: a highly-customizable procedure that uses silicone or saline implants to enhance the size of breasts that have lost volume after childbirth and breastfeeding; may be performed simultaneously with a breast lift to correct sagging;

Tummy tuck

: creates a slimmer, more contoured abdomen by simultaneously eliminating excess fat, excising loose, hanging skin, and repairing abdominal muscles that have been damaged by pregnancy;

Liposuction

: addresses the unsightly accumulation of stubborn fatty deposits around the waist, abdomen, thighs, buttocks, and flanks that do not respond to elimination through diet and exercise; the unwanted fat cells are gently and permanently suctioned out of the body for a slimmer, more contoured physique;

Labiaplasty

: repairs vaginal muscles and labial tissues that have become stretched, enlarged, and otherwise damaged by vaginal childbirth.
Every Mommy Makeover looks just a little bit different, and can involve one or more of these procedures depending on your specific problem areas and your unique aesthetic goals.  At your initial consultation with Dr. Black or Dr. Arnstein, we will walk you through a complete medical examination and ensure that you understand the options most appropriate for your anatomy and goals, as well as the benefits (and risks) of each one.  Then, we will work closely with you to develop an individually-tailored surgical plan designed to return your figure to its pre-pregnancy shape, while taking every possible precaution to minimize the disruption to your busy life.
As Moms, we spend so much of our time and energy devoting ourselves to caring for the needs of others in our lives.  But devoting some of that time and energy to meeting your own needs and your own desires is just as critical.  Repairing the damage done to your body and restoring its beautiful, shapely, pre-pregnancy figure with a Mommy Makeover will help you feel confident, sexy, and energized, keeping your relationship with your partner and your family strong and vital, and enabling you to be the very best Mommy you can be!
Contact Dr. Black & Dr. Arnstein
Dr. James Black and Dr. Michael Arnstein have combined their extensive experience and skills in the fields of cosmetic and reconstructive surgery into a practice that encompasses the highest standards of patient care.  Their cutting-edge surgical facility includes state-of-the-art workstations and incorporates the latest and most effective techniques in the industry.  Dr. Black, Dr. Arnstein, and their highly trained team are committed to offering unparalleled cosmetic and reconstructive services with only the highest level of professionalism and regard for safe, effectual aesthetic results.  The best plastic surgery procedures and non-surgical rejuvenation treatments with Dr. Black and Dr. Arnstein in Torrance, CA will leave you looking, and feeling, confident and radiant with supremely natural results!
If you would like to learn more about the amazing benefits of a Mommy Makeover with Drs. Black and Arnstein, please contact us at 310-530-4200 to schedule your initial consultation.  We look forward to hearing from you today!