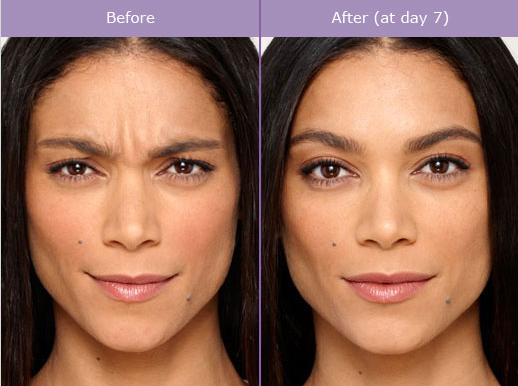 We all envision ourselves at our best—youthful and vivacious, full of the fresh energy of a bright spring day. But sometimes, the reflection in the mirror looks back at us with tired, sagging cheeks, lines around the eyes and mouth, thin lips that were once full and rosy. Fortunately, with amazing advances in minimally- and non-invasive rejuvenation techniques, we can now effectively address these issues without the need for invasive, risky surgical procedures such a full facelift.  Today's next-generation injectable treatments and advanced dermal fillers are safe, comfortable, quick, and very effective, giving your aging skin a long-lasting boost of youthful energy!
Dr. James Black, a board-certified cosmetic surgeon, and reconstructive surgeon Dr. Michael Arnstein are pleased to offer a range of advanced injectable rejuvenation options including Botox® and the Juvéderm® family of dermal fillers.  Depending on your specific needs, we will help you understand the differences between these fillers and work with you to develop a treatment plan designed to meet your individual needs and achieve the desired aesthetic effect. Based in Torrance, California, both doctors are skilled and experienced in the delicate art of turning back the clock on the aging process, using their expertise in dermal fillers to plump up thinning lips, ease the effects of fine lines and wrinkles, and minimize the appearance of scars. Injectable fillers can be used to:
Smooth out sagging or wrinkles along the brow or forehead

Eliminate fine lines and deep wrinkles such as crow's feet, marionette lines, or laugh lines

Plump up lips to eliminate creases

Replenish facial fullness, augmenting more youthful contours

Fill in and minimize the appearance of scar tissue or facial depressions

Correct the appearance of discolorations and vascular lesions, including spider veins and varicose veins
Botox
®
The neuromodulator botulinum toxin A, or Botox®, is a wonderfully effective dermal filler which is commonly and successfully used to correct the effects of aging. The process of receiving Botox® injections is quite painless and quick, taking merely 10-20 minutes. Botox® works by blocking the contractions of the muscles of the face, smoothing out the wrinkles that remain in the areas where our faces crease most often—smile lines, crow's feet and brow furrows. An extremely effective treatment, Botox® has been shown to reduce the appearance of lines and wrinkles by up to 80%, and has also been demonstrated to be an effective preventative measure.
Botox® treatments are easy and pain-free, with no downtime for recovery. The full results of Botox® wrinkle-reducing treatments become evident within 5-7 days of receiving the injections, providing a fuller, more youthful appearance to treated areas. The effects typically last from 3-5 months, depending on each individual's metabolic rate.
Juvéderm®
Hyaluronic acid (HA) is an essential component of hydrated, healthy skin, and as we age, its natural depletion contributes to a gray, haggard, or gaunt facial appearance. The Juvéderm® family of injectable dermal fillers is a terrific, non-surgical way to replenish HA and rejuvenate your skin through means that are safe, comfortable, and effective. And because Juvéderm® is derived from naturally-occurring HA, one of the body's own age-defying mechanisms, it truly replenishes and heals your skin, rather than simply filling in the creases. This process leaves the skin looking naturally hydrated, youthful and glowing with health.
There are a variety of Juvéderm® options to choose from, depending on your skin type and desired effects. Most Juvéderm® injections can be performed during a 20 minute appointment, and are comfortable, requiring neither anesthetic nor downtime. However, if you have concerns about experiencing any discomfort during your treatment, there are options available that include a mild local anesthetic to ease the process and ensure that your experience is a pleasant one. With all Juvéderm® products, the results will be immediately visible, allowing you to walk out of your appointment with a fresh, new face.
Contact Dr. Black & Dr. Arnstein
Dr. James Black and Dr. Michael Arnstein have combined their extensive experience and skills in the fields of cosmetic and reconstructive surgery into a practice that encompasses the highest standards of patient care.  Their cutting-edge surgical facility includes state-of-the-art workstations and incorporates the latest and most effective techniques in the industry.  Dr. Black, Dr. Arnstein, and their highly trained team are committed to offering unparalleled cosmetic and reconstructive services with only the highest level of professionalism and regard for safe, effectual aesthetic results.  The best plastic surgery procedures and non-surgical rejuvenation treatments with Dr. Black and Dr. Arnstein in Torrance, CA will leave you looking, and feeling, confident and radiant with supremely natural results!
If you would like to learn more about injectable anti-aging treatments with Drs. Black and Arnstein, or would like more information about our range of facial rejuvenation procedures, please contact us at 310-530-4200 to schedule your initial consultation.  We look forward to hearing from you today!