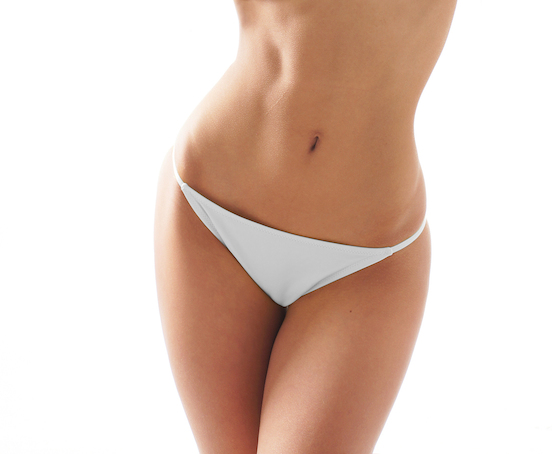 Living a healthy lifestyle that incorporates a balanced diet and regular exercise does not, unfortunately, always equate to a toned and well-proportioned physique.  There are a myriad of reasons why our bodies do not respond the way we want them to these healthy lifestyle choices.  Our skin and muscles often become irreversibly stretched out and weaker due to time and environmental damage, while stubborn pockets of fat prove irritatingly resistant to elimination through diet, all of which combine to prevent our bodies from attaining a slimmer and tighter appearance that we so desire.  It can be extremely frustrating for patients who are diligently working to shed extra weight, only to find that there are areas of the body which still show stubborn bulges and saggy skin.  Instead of camouflaging your body with clothes, why not get some help fine-tuning those stubborn areas with our powerful and highly effective body contouring surgical procedures!
Body contouring refers to the process of reshaping your body's lines to give your overall figure a more pleasing, proportionate appearance.  Body contouring procedures were not designed as a weight loss alternative, but rather as a way to target areas that have proven resistant to healthy lifestyle choices.  Dr. James Black and Dr. Michael Arnstein employ the latest body contouring procedures to help their patients get the lean and toned figure they have been working so hard to achieve.  We offer a variety of procedures that can help you target your trouble zones to give you a more contoured and sculptured shape, including:
Body Lifts (arm, thigh, and butt)
Dr. Black and Dr. Arnstein offer many years of experience and knowledge to their patients in the Torrance, California area.  Their private surgical practice is centered around the highest quality patient care and only the most advanced and effective body procedures.  We look forward to meeting with you to discuss your body reshaping needs.
Contact Dr. Black & Dr. Arnstein
Dr. James Black and Dr. Michael Arnstein have combined their extensive experience and skills in the fields of cosmetic and reconstructive surgery into a practice that encompasses the highest standards of patient care.  Their cutting-edge surgical facility includes state-of-the-art workstations and incorporates the latest and most effective techniques in the industry.  Dr. Black, Dr. Arnstein, and their highly trained team are committed to offering unparalleled cosmetic and reconstructive services with only the highest level of professionalism and regard for safe, effectual aesthetic results.  The best plastic surgery procedures and non-surgical rejuvenation treatments with Dr. Black and Dr. Arnstein in Torrance, CA will leave you looking, and feeling, confident and radiant with supremely natural results!
If you would like to learn more about our body contouring and enhancement procedures, please contact us at 310-530-4200 to schedule your initial consultation.  We look forward to hearing from you today!