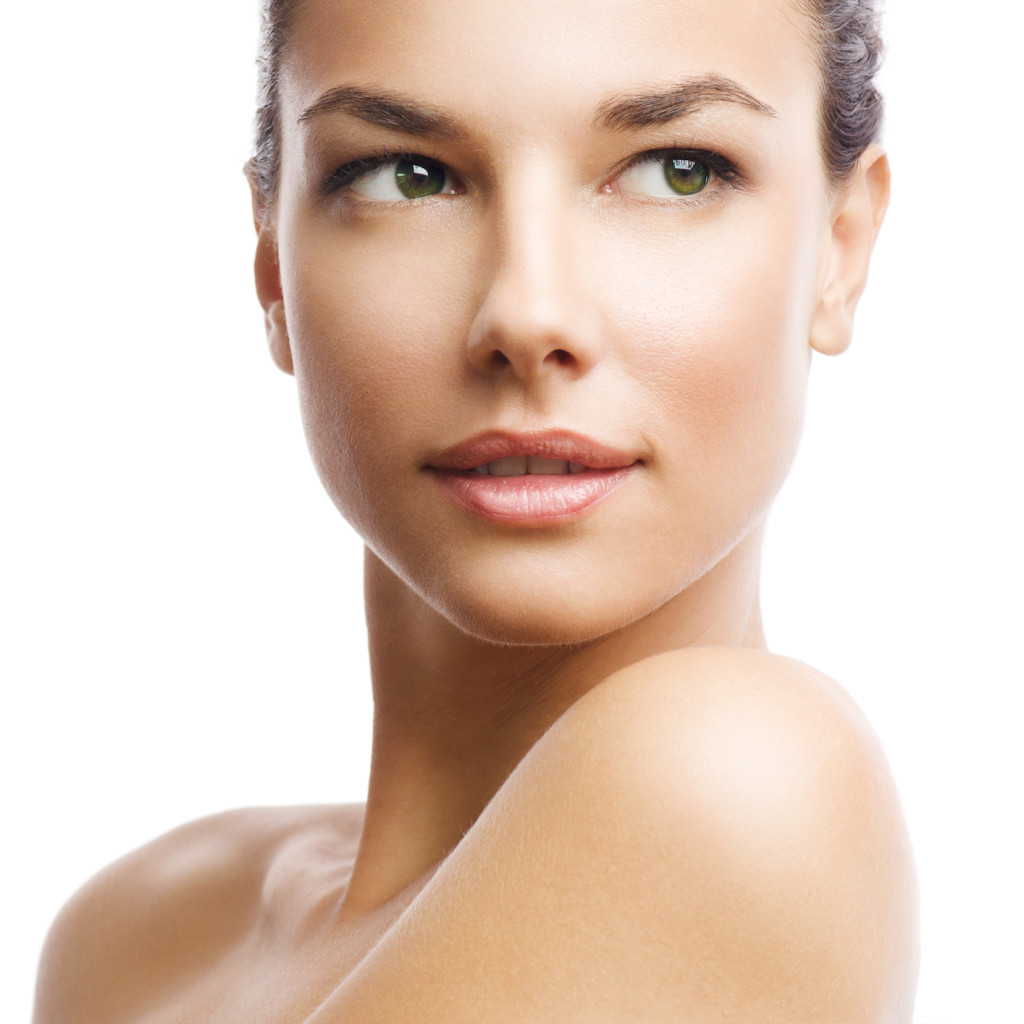 As the central feature of the human face, the nose necessarily receives a great deal of attention. When it is said that Helen of Troy possessed the face that launched a thousand ships, there no doubt that Helen's nose played a central role in that lofty endeavor. By contrast, an individual who is unsatisfied with the appearance of this prominent facial feature will experience distress, lack of confidence, and compromised emotional well-being that may inhibit them from achieving life's full potential. For those who have structural nasal impairments, hampered breathing may affect their physical well-being, preventing them from work or recreational activities in which they would like to be engaged. Fortunately, rhinoplasty, or cosmetic surgery of the nose, is one of the most common and reliable forms of plastic surgery today.
Rhinoplasty is an excellent option for a patient seeking to alter the size or shape of the nose for cosmetic reasons, or to improve the quality of its function. A consultation with skilled and experienced reconstructive and cosmetic plastic surgeons Dr. James Black (Board Certified) and Dr. Michael Arnstein in their Torrance, California office will present the patient with a recommended program of treatment, designed to address that person's individual concerns. Rhinoplasty can:
Balance the size and shape of the nose in harmony with the face

Repair the results of breakage or trauma

Smooth the bridge of the nose to eliminate bumps or dips

Reduce the width of the nostrils and/or bridge of the nose

Contour the tip of the nose or nostrils for a more pleasing aspect

Straighten a crooked or broken nose

Repair a deviated septum
Dr Black performs Rhinoplasty as either the initial surgeon (primary rhinoplasty), or frequently to correct previous surgeons complications (secondary rhinoplasty).  Dr Black specializes in open rhinoplasty techniques which allow for direct visualization of nasal structures, and advanced cartilaginous, bone, and soft tissue reconstruction.  This enables Dr Black to achieve consistent, high quality results which he customizes for each individual's nose to achieve symmetry with their entire face and ethnicity.  
Cosmetic and reconstructive rhinoplasty are preformed frequently by Dr. Black, including the technically challenging revisions of other surgeons work.  These "Secondary Rhinoplasty" procedures are considered some of the most demanding cosmetic plastic surgical procedures and as such require experience, technical expertise, and a unique aesthetic understanding and ability to accomplish consistently and with optimal results.
Nose Surgery: What to Expect
Rhinoplasty procedures are as varied as the human nose, and there is no standardized experience. However, many nose surgeries are completed in two hours or less. The surgeon will make an incision along the columella, which is the strip of skin between the two nostrils, or along the interior of the nose. The surgeon will then separate the skin from the bone and cartilage, fulfilling the patient's customized treatment plan with precise and delicate movements. Once the bone and cartilage have been reconfigured to form a new and harmonious nose shape, the skin is draped into place and fastened with sutures. A series of stabilizing structures are put into place along the bridge of the nose and within the nostrils to help the nose maintain the desired shape during the critical first phase of healing.
Nose surgery patients are often released from the hospital that day, but it is not uncommon to stay the night at the hospital for monitoring. Once home, a regimen of bed rest and head elevation is critical for facilitating a speedy recovery. Care must be taken to avoid putting pressure on the nose—strenuous exercise, nose blowing, and even laughter can cause distress. Congestion, as well as some slight bleeding and drainage are common after-effects of rhinoplasty, and should be expected to last a few days. Some swelling and discoloration around the nose and eye area should be expected for two to three weeks, and patients should avoid wearing glasses for approximately six weeks following surgery.  Most patients find that their nose has stabilized, fully recovered, and assumed its final shape approximately one year after surgery.
Contact Dr. Black & Dr. Arnstein
Dr. James Black and Dr. Michael Arnstein have combined their extensive experience and skills in the fields of cosmetic and reconstructive surgery into a practice that encompasses the highest standards of patient care.  Their cutting-edge surgical facility includes state-of-the-art workstations and incorporates the latest and most effective techniques in the industry.  Dr. Black, Dr. Arnstein, and their highly trained team are committed to offering unparalleled cosmetic and reconstructive services with only the highest level of professionalism and regard for safe, effectual aesthetic results.  The best plastic surgery procedures and non-surgical rejuvenation treatments with Dr. Black and Dr. Arnstein in Torrance, CA will leave you looking, and feeling, confident and radiant with supremely natural results!
If you would like to learn more about the transformative power of rhinoplasty with Drs. Black and Arnstein, please contact us at 310-530-4200 to schedule your initial consultation.  We look forward to hearing from you today!